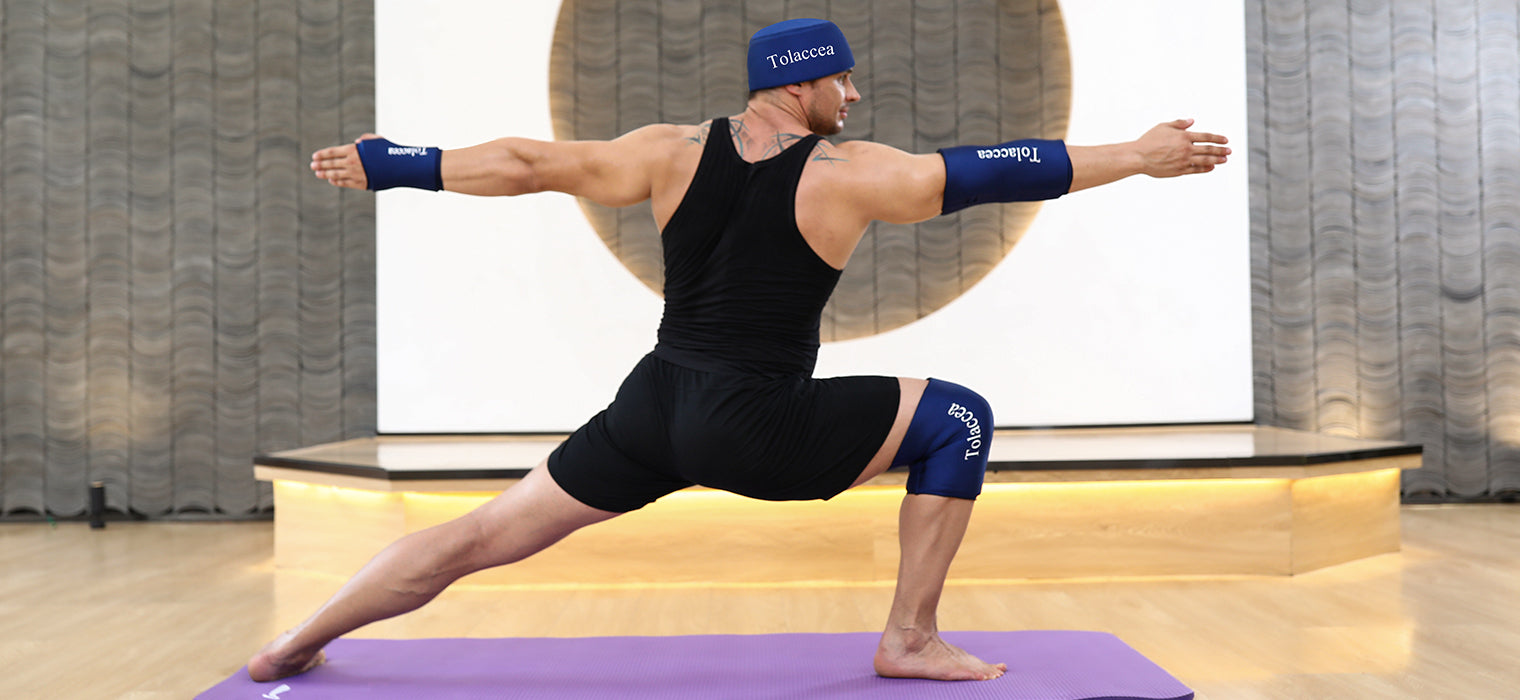 Flexible, stretchable & form-fitting
Safe reusable expert-grade gel

Wearable supporting mobility

Pain Relief for the muscles and joints
What Client Say About Us?
This gel pack worked for me. Unlike other ice packs that only cover part or some of the head, this one acts as a snug - but not too snug - band around the entire head. It's comfortable and flexible. It comes in different sizes so choose the one to suit. I was happy with this product.

Michael Jordan
From United States
Amazing relief for migraines: I have chronic migraines. Aside from prescription rescue medicines, this is the best relief I've gotten. I leave it in the freezer and use it cold (lasts about 20 minutes usually) and then warm it up if I still want relief (lasts much longer). Even without being super cold or hot, the weight and compression is very soothing.
John Doe
From United States
This is product has been great for my knee. I have tendonitis, and have been icing it, and this product stays cold, it's very comfortable and flexible. I can put it on and walk around the house while doing chores without it slipping down! The others I've used just had an ice pack with an elastic band, and it would fall down easily- this is much better!

Jules Williams
From Australia
Best ice pack I have ever purchased!!! I have several ice packs for all areas of the body but could never find one that covered the elbow/knee area until I purchased this one! The coverage area is amazing and with the compression and flexibility of it makes it ideal for icing the elbow/knee area! Will buy another!

I got this product by recommendation from my masseuse since I suffer from wrist pain due to excessive computer use, this product is awesome since you can wear it on your feet or hands. It's confortable enough to wear it while using the computer, so far I love the Tolaccea products because you can accommodate accordingly your needs.

These silicone sleeves are just wonderful for relieving my pain and reducing the swelling in my legs and feet. I just take them out of the freezer and easily slip them on and I have instant relief. What a wonderful invention and they are very well made. it is GREAT. I would highly recommend this.
Shirley Arrigo
From United Kingdom
This ice pack is really nice! The gel is thick and retains the cold for a long time. It's still completely flexible and comfortable right out of the freezer. It has good coverage, even on the back of my shoulder, but also didn't rub my neck. I can't think of anything else I would need out of it!